XTX Markets (Singapore) is hiring a

Web3 Trading Operations (Crypto HFT)
Location: Singapore (Hybrid)
The Firm


XTX Markets is a leading algorithmic trading company partnering with counterparties, exchanges and e-trading venues globally to provide liquidity in the Equity, FX, Fixed Income, Commodity, and Crypto markets. We provide consistent liquidity, helping market participants throughout the world obtain the best prices in the various assets classes we cover, regardless of changing market conditions.


At XTX Markets technology is our business and we are a diverse organisation which attracts outstanding talent from across all industry backgrounds. We are focused on teamwork and our people collaborate on all aspects of the business, working openly and with respect for each other, our clients and the market. Our culture is non-hierarchical and one where everyone is valued. We strive for excellence in everything we do.


The Role



XTX is expanding its trading operations team to accommodate a 24/7 model to support crypto trading, which operates around the clock. We are seeking a candidate to join the team to work on Friday, Saturday, Sunday, and Monday each week. We envisage that you will work from the office on Friday and Monday, with Saturday and Sunday working from home.


While the primary focus of the role will be trade support, we envisage you will also contribute to teamwide projects. Our team ethos is to develop robust and scalable solutions to improve the efficiency of the team and its processes, so the role will also involve automation to a large extent. With the guidance of the team, candidates will improve and develop new processes using a range of technical skills such as Golang and SQL.


Notably, while cryptocurrencies will be the primary focus of this role, your role will cover various other asset classes and as operations run as a global team.


XTX are looking for technically-minded candidates with enthusiasm, initiative and the ability to work autonomously. The role is an opportunity to contribute to a small team with new ideas and make a real and positive impact to the team itself, as well as the firm.


The team has presence in London, Singapore, New York, and Paris. This role is being hired in both London and Singapore, with duties shared between individuals with this Friday to Monday working pattern. We require a 40 hour "working week" arranged as follows: Friday (8 hours), Saturday & Sunday (12 hours), Monday (8 hours).


This is an opportunity to focus on crypto, but also learn other asset classes in a diversified, stable, growing HFT. 


Responsibilities


Trade Support: to be shared between Singapore and London during the weekend and the rest of the team for Friday and Monday.
Managing cash (margin) across multiple crypto exchanges and brokers
Live risk monitoring and escalation.
Production of various reports (including P&L, risk, cash)
Ad-hoc trade executions.
Ad-hoc data analysis.
Support business development in onboarding of new exchanges or counterparties
Build and maintain automated processes.
Work with the technology team to develop new tools and applications.
Opportunities to gain exposure to various assets classes across the entire trade life cycle.
Essential Attributes


Relevant experience in a top-tier crypto firm that is trading $billions of notional value each day is strongly preferred.
Keen interest in the cryptocurrency markets
Some programming experience (Python, Go) related to automation.
A minimum of a 2:1 (or equivalent) in Mathematics, Engineering or Computer Science or related subjects.
Keen to learn new technical skills.
Strong analytical and problem-solving skills.
Disciplined self-starter with a high degree of motivation and rigour. Able to work autonomously and independently during weekend shifts.
Experience with other asset classes advantageous.
A demonstrated aptitude and interest in process improvement.
When applying, mention the word CANDYSHOP when applying to show you read the job post completely. This is a beta feature to avoid spam applicants. Companies can search these words to find applicants that read this and see they are human RMzUuMTcyLjIyNC4xMDIM
Apply now: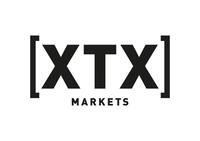 Location: Singapore (Hybrid)
---
Benefits: 4 Day Workweek, 401k, Dental Insurance, Free Gym Membership, Learning Budget, Medical Insurance, Mental Wellness Budget
---
Receive similar jobs:
Recommended Web3 Python Developers for this job