Coreum Development Foundation is hiring a

Web3 Blockchain Developer - GoLang (Cosmos SDK)
Location: Remote (Preferably located in Europe)
Job description
Coreum, a leading innovator in the Layer-1 blockchain domain, is actively seeking a skilled Blockchain Developer proficient in Golang and Cosmos SDK.

Key Responsibilities:

Software Architecture & Development: Spearhead the architecture, development (from scratch), and maintenance of a new blockchain based on Cosmos SDK & CometBFT (Tendermint).

Service Development: Collaborate with the team to create third-party services rooted in the developed blockchain, enhancing core functionalities.

Feature Ideation: Conceptualize and develop innovative features, ensuring a balance between user experience and technical intricacies.

Team Leadership: Conduct code reviews and guide a compact development team of 2-3 engineers.

Essential Qualifications:

- Minimum of 4 years of hands-on experience in blockchain technologies.

- At least 2 years of expertise with Cosmos SDK & CometBFT (Tendermint).

- 3 or more years of development experience using Golang.

- Comprehensive knowledge in blockchain architecture, design, development, and maintenance.

- Proven track record with at least one production-ready blockchain project (testnet or mainnet phase).

- Intermediate+ proficiency in English.
When applying, mention the word CANDYSHOP to show you read the job post completely. This is a beta feature to avoid spam applicants. Companies can search these words to find applicants that read this and see they are human RMy4yMzcuMzEuMTkxM
Apply now: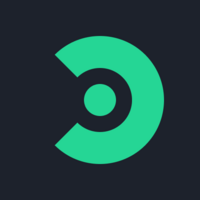 Location: Remote (Preferably located in Europe)
---
Receive similar jobs:
Recommended Web3 Golang Developers for this job