XTX Markets is hiring a

Web3 Trading Operations (Crypto HFT)
Location: London (Hybrid)
The Firm


XTX Markets is a leading algorithmic trading company partnering with counterparties, exchanges and e-trading venues globally to provide liquidity in the Equity, FX, Fixed Income and Commodity markets. We provide consistent liquidity, helping market participants throughout the world obtain the best prices in the various assets classes we cover, regardless of changing market conditions.


At XTX Markets technology is our business and we are a diverse organisation which attracts outstanding talent from across all industry backgrounds. We are focused on teamwork and our people collaborate on all aspects of the business, working openly and with respect for each other, our clients and the market. Our culture is non-hierarchical and one where everyone is valued. We strive for excellence in everything we do.


The Role


The "Trading Desk" oversees real-time trading across all strategies, liaising with risk managers, senior management, researchers, software developers, systems engineers, external counterparties and customers in order to keep the business running 24/7. They closely monitor real world events and their impact on markets and if necessary, undertake the appropriate action to ensure the best outcome for XTX, our customers, and counterparties.


We are seeking a candidate to join the team to work on Friday, Saturday, Sunday, and Monday each week. We envisage that you will work from the office on Friday and Monday, with Saturday and Sunday working from home.


The team has a presence in London, Singapore, New York, and Paris. We are hiring for this role in both London and Singapore, with duties shared between two individuals with this Friday to Monday working pattern. We require a 40 hour "working week" arranged as follows: Friday (8 hours), Saturday & Sunday (12 hours), Monday (8 hours).


Responsibilities



Supervise trading strategies and provide first level support to ensure smooth running of the business with the main remit being crypto from Friday to Monday (including Saturday and Sunday).
Risk management of the global portfolio across multiple asset classes throughout the day.
Use trading metrics and data analysis methods in the decision-making process to improve existing strategies.
Conduct preliminary research into new strategy ideas.
Collaborate with quant research team to provide real-time feedback on model optimization.
Assist with project work relating to expansion into new markets.
Team up with developers to improve automated tools for monitoring trading and alerting of internal and external anomalies.
Liaise with brokers/exchanges, trading operations and back office on trade/position reconciliation issues, risk limits and margin requirements.
Essential Attributes


Knowledge of, and interest in, crypto and related industries.
Proficiency in Python (we use Pandas regularly).
Excellent quantitative and analytical skills.
Desirable Attributes


Relevant experience in a top-tier crypto firm that is trading $billions of notional value each day is strongly preferred.
Graduate from a top university in a quantitative discipline such as Mathematics, Statistics, Computer Science.
Excellent written and verbal communication skills.
You operate with integrity and to a high ethical standard.
You are highly motivated; current, and former colleagues consider you exceptionally hard working and conscientious.
You have demonstrable analysis skills and can reason objectively to solve problems.
Innovative. You continually think about how improvements in technology and processes can achieve better results. You are conscious of the long-term cost of short-term decisions but demonstrate good judgment on when to be pragmatic.
Team player. You enjoy working in a dynamic team and are comfortable with being challenged to improve your work.
Disciplined self-starter with a high degree of motivation and rigour. Able to work autonomously and independently during weekend shifts.
Benefits


Onsite gym, sauna, and fitness classes at no charge
Extensive medical benefits including an on-site doctor and therapist at no charge
Breakfast and lunch provided
Various supports for caregivers, including emergency dependent care
Beautiful Kings Cross office: https://vimeo.com/257888726
25 days paid holiday per year + statutory holiday and paid sick days
PLEASE NOTE THAT EMPLOYEES OF XTX MAY NOT ENGAGE IN DAY-TRADING INCLUDING, BUT NOT LIMITED TO CRYPTO. YOU MAY BUY AND HOLD CRYPTO (AND OTHER ASSETS) BUT YOU MUST HOLD EACH ASSET FOR AT LEAST 30 DAYS AFTER PURCHASE, REGARDLESS OF PRICE FLUCTUATION.


When applying, mention the word CANDYSHOP when applying to show you read the job post completely. This is a beta feature to avoid spam applicants. Companies can search these words to find applicants that read this and see they are human RMzUuMTcyLjIyNC4xMDIM
Apply now: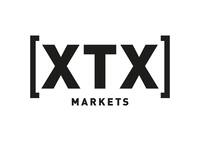 Location: London (Hybrid)
---
Benefits: Dental Insurance, Learning Budget, Medical Insurance, Mental Wellness Budget, Pension Matching
---
Receive similar jobs:
Recommended Web3 Python Developers for this job