Coreum Development Foundation is hiring a

Web3 Developer Relations Manager - (Blockchain Sector)
Compensation: $65k - $80k
Location: Remote (East Coast of Canada or the USA)
Job Overview:

Coreum, a leading enterprise-grade Layer-1 blockchain ecosystem, is seeking a highly skilled and experienced Developer Relations Manager. This role is key in bringing more projects onto the Coreum blockchain. The ideal candidate will understand the needs of developers interested in blockchain technology at various points in their journey: from small development teams initially learning about Coreum to veteran enterprise studios deciding on which blockchain to utilise for development.


Key Responsibilities:


Help partners integrating Coreum.
Build and maintain strong relationships with developers, including responding to developer questions and concerns. Represent our company at industry events and conferences.
Dive deep into the Coreum codebase with the ability to review code and make suggestions. Be the central technical resource at developer workshops and hackathons with your Coreum knowledge.
Be the voice for developers and teams. Gather feedback and translate their needs to the Coreum team. Use this feedback to inform and prioritise product development.
Develop and execute programs to engage with developers in webinars and technical workshops.
Work with the marketing team to create developer-facing content, such as blog posts, technical documentation, and case studies.
Collaborate with sales teams to identify and engage strategic developer partners, and work to expand our developer community.

In order to do this work effectively, you will need to:


Blockchain experience.
Accurately assess the needs of partner projects in detail, and concisely propose and explain potential technical solutions, including designs and trade-off considerations.
Fully understand the Coreum technology and be able to provide reference implementations for potential integrations.
Write clear documentation, compelling tutorials, and engaging videos to assist developers in understanding Coreum's capabilities.
Build strong relationships with technical leaders and engineers from projects across the Cosmos and broader crypto ecosystem.
Travel to major industry hackathons and conferences several times a year.

Qualifications:
1+ years of blockchain/smart contract engineering experience
3+ years of experience in developer relations or a related field, with a proven track record of building and managing successful developer programs.
Strong technical knowledge of blockchain development, including experience working with smart contracts or decentralised applications (dApps), and other blockchain development tools.
Experience writing CosmWasm.
Strong technical knowledge of software development, including experience working with APIs, SDKs, and other developer tools.
Excellent communication and interpersonal skills, with the ability to build strong relationships with developers and teams.
Experience working with multiple stakeholders, including product, engineering, marketing, and sales teams.
When applying, mention the word CANDYSHOP to show you read the job post completely. This is a beta feature to avoid spam applicants. Companies can search these words to find applicants that read this and see they are human RMzQuMjI5LjEzMS4xNTgM
Apply now: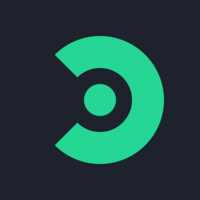 Compensation: $65k - $80k
Location: Remote (East Coast of Canada or the USA)
---
Receive similar jobs:
Job Position and Company
Location
Tags
Posted
Apply

Remote
Remote
Apply
Remote

by Metana

Info
Remote
Remote

Bring your Web3 ideas to life

Winners will share a $225,000 prize pool, VC pitch meetings, and more

by Venom

Info
Remote
Recommended Btc Developers for this job