Node Guardians is hiring a

Web3 Senior UI Designer
Compensation: $60k - $100k
Node Guardians is a fantasy-themed gamified learning platform for smart contract developers, and we are currently seeking a highly skilled Senior UI Designer to join our product development team. Our platform features over 80 hours of high-quality learning content across 40 quests designed to provide a unique and engaging learning experience.
As a Senior UI Designer you will be a crucial member of our core team. You will work closely with our Head of Product and our front-end engineers to design new features that are intuitive, visually appealing, and engaging. 


Responsibilities
Create amazing design solutions
Bring forward new ideas
Produce original designs with a fantasy theme
Qualities
Skilled in using current design tools (good understanding of Figma is mandatory)
Experience designing web based applications 
Works independently and acts like an owner 
Primarily a talented UI artist, but skills in UX and product development are a huge plus
Extra bonus points for video game nerds
We are a 100% remote team, with most of our team members based in and around Europe. However, we welcome applicants from all over the world as long as they can produce excellent results with limited supervision. We value passion, determination, and integrity, and we encourage you to apply even if you don't meet all of our requirements. We believe that diverse perspectives and experiences enhance our team's creativity and innovation, and we look forward to hearing from talented individuals who share our vision.
What we offer:
100% remote work with flexible working hours
Competitive salary
Leisure and wellness allowance
Yearly bonus based on company performance
Top level (degen) team mates
Hiring process:
At Node Guardians, we take great care in our hiring process to ensure that we bring the best talent onboard. Our comprehensive evaluation process consists of the following stages:
Portfolio Scan: We encourage you to share your portfolio with us at [email protected] to showcase your skills and suitability for the role. We will thoroughly review all portfolios and select the most suitable candidates to proceed to the next stage.
Test: Candidates who pass the initial screening will be given a short test to assess their skills and abilities.
Interview: After reviewing the tests, we look forward to inviting successful candidates to an interview to discuss their experiences and their motivation for joining Node Guardians. This is also an opportunity for you to ask us any questions you may have.
Final Decision: Our team will evaluate all candidates after the interviews and make a final decision on who to bring onboard. We will notify all candidates of our decision and provide feedback to those who were not selected.
We appreciate your interest in joining our team and look forward to reviewing your application. If you have any questions about the hiring process or the role, please do not hesitate to reach out to us at [email protected]
When applying, mention the word CANDYSHOP to show you read the job post completely. This is a beta feature to avoid spam applicants. Companies can search these words to find applicants that read this and see they are human RMTguMjA2LjkyLjI0MAM
Apply now: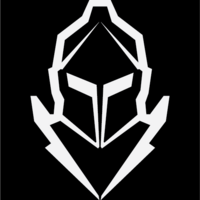 Compensation: $60k - $100k
---
Receive similar jobs:
Recommended Web3 Designers for this job