Node Guardians is hiring a

Web3 Educational Smart Contract Engineer / Quest Maker (FT & PT positions available)
Greetings, noble seeker of quests and adventure! The Node Guardians platform is more than a typical learning tool — it's a journey where smart contract developers undertake challenges, exploring the intricacies of Solidity, Cairo, and other programming languages.


With over 100 hours of content available and a commitment to expanding our offerings, we're on the lookout for a skilled quest maker (Educational Smart Contract Engineer). This role offers the opportunity to craft engaging programming challenges and be a key contributor to our growing platform.



Position Overview:


At Node Guardians, the role of a quest maker is pivotal. You'll delve into the world of blockchain technology, crafting content on topics from EVM and architecture to smart contracts and beyond. Your deep passion and understanding of the web3 ecosystem will be the backbone of the educational content you create, guiding seasoned developers through the intricate facets of blockchain.


For insight into the style of content to which you'll be contributing, explore some of our existing quests, such as 'Get Rekt,' 'Interactive Fraud Proofs,' and 'Brainfuck VM,' at https://nodeguardians.io/.



Requirements:

Essentials:


CS Background: A foundation in computer science is crucial for this role.
Solidity Proficiency: Demonstrable experience with Solidity is essential.
Smart Contract Mastery: An in-depth understanding of smart contract design patterns and testing methodologies.
Algorithmic & CTF Aptitude: A penchant for algorithmic challenges and Capture The Flag contests.
Exceptional Writing Skills: The ability to articulate concepts with clarity and precision.
Good-to-Have:


Diverse Language Knowledge: Familiarity with at least one other smart contract language, such as Huff, Cairo, Noir, Move, or Rust.
Fantasy Worldbuilding: A passion for crafting and engaging with fantasy worlds is a delightful bonus!
Tech Adaptability: The agility to grasp and adapt to new languages and technologies swiftly.

Join the Quest with Node Guardians:


Dive into an environment where the magic is not just in the content we create but also in the way we operate.


What sets us apart:


Remote: We're a fully remote team, valuing talent over location. No matter where you hail from, if you bring passion, expertise, and a sprinkle of magic to the table, we're interested.
Work Flexibility: With us, you're not bound by the shackles of a 9-to-5. Enjoy flexible working hours that suit your rhythm.
Competitive Rewards: We offer a competitive salary complemented by a leisure and wellness allowance to keep our team's spirits high and health robust. Furthermore, based on our collective achievements, a year-end bonus awaits to reward your contributions.
Annual Bootcamps: Twice a year, we bring our team together from all corners of the globe. Join us at our bootcamps held in unique locations, offering a mix of work, leisure, and team bonding.
Exceptional Comrades: Work alongside some of the top minds in the field — our 'degen' teammates are nothing short of legendary.

Hiring Process:


At Node Guardians, we place a strong emphasis on our hiring process to bring on board top talent. Our thorough evaluation process includes few stages:


Technical Test: To make sure you have the right skills and are excited to join our team, we'll ask you to complete a test. For more information, explore the following link: https://docs.google.com/document/d/1IroNlqtCjSRoUgjY-bcIXna1WgiI_zSk-cigz5hQKAk/edit?usp=sharing
Interview: After completing the technical test, we'll invite you for an interview to get to know you better and discuss your experience and motivation for joining Node Guardians. You'll also have the opportunity to ask us any questions you may have.
Final Decision: After the interviews, our team will evaluate all candidates and make a decision on who to bring on board. We'll notify all candidates of our decision and provide feedback to those who were not selected.
We appreciate your interest in joining our team and look forward to reviewing your application. If you have any questions about the hiring process or the role, please don't hesitate to reach out to us at
[email protected]
When applying, mention the word CANDYSHOP to show you read the job post completely. This is a beta feature to avoid spam applicants. Companies can search these words to find applicants that read this and see they are human RMy4yMzcuMzEuMTkxM
Apply now: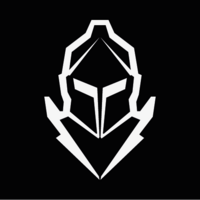 ---
Receive similar jobs:
Recommended Solidity Developers for this job