Ewin Games is hiring a

Web3 Marketing Manager
Our company Ewin Games specializes in Web3 gaming and is preparing to launch the first game: A puzzle point-and-click adventure quest on Polygon.

We are looking for an enterprising and experienced marketing manager who can create a successful marketing strategy for building a community and launching a blockchain game. Your task will be to develop a marketing plan and cooperate with our SMM, Narrative Director, Moderators, and Art Department, setting them tasks and managing the process aimed at achieving the company's goals. First of all, we will consider those candidates who have successful experience in blockchain gaming. Also, we will provide an opportunity for growth and subsequent transition to the position of the company's CMO with the continuation of work on other projects.
When applying, mention the word CANDYSHOP to show you read the job post completely. This is a beta feature to avoid spam applicants. Companies can search these words to find applicants that read this and see they are human RMy4yMzUuMTk1LjE5NgM
Apply now: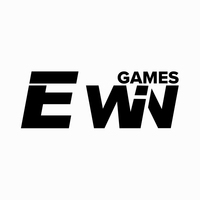 ---
Receive similar jobs:
Recommended Web3 Marketers for this job